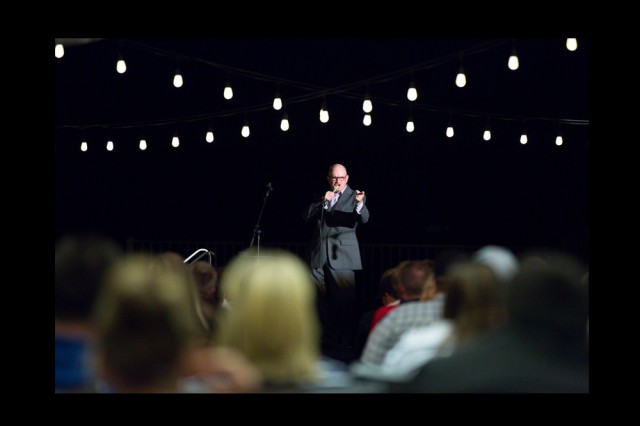 Johnny B has been an icon in Utah comedy for over 20 years. He started performing at open-mic nights, then toured comedy clubs nationally. He opened one of Utah's first comedy clubs, Johnny B's Comedy Club, which was located in Provo, Utah.
He then started touring as the opener for Marie Osmond. He appeared as an actor on network television and films in projects such as Stephen King's "The Stand," and  "Touched By An Angel,"  He performed regularly in Las Vegas, racking up over 500 performances. He has appeared in numerous television commercials, and was the commercial spokesperson for the Utah Jazz.  Johnny also performed voice over talent for CBS, ABC, and NBC.
Johnny was tapped to cover the Salt Lake Winter Olympics by NBC affiliate KSL-TV. After the Olympics, he traveled to Cambodia with Operation Smile, and shot and produced a documentary piece on their first medical mission to that country. Later that year, he traveled to Ethiopia and Ghana and produced another piece for The Hope Alliance.
Johnny continued his "Biscuit Report" video work for corporate events and communications. Clients include HP, Symantec, Microsoft, American Academy of Professional Coders, LANDesk, inContact and Actavis Pharmaceuticals.
Focusing on corporate events for over a decade, Johnny's stand-up is HR friendly and he is professional and easy to deal with. He tailors his material to each audience, and produces custom multi-media to enhance the comedy experience. Johnny does his homework and always involves the audience on a personal level. He is very quick improvisationally, so his shows are always exciting.
Many of Johnny's clients have booked him multiple years for multiple events, and continue to do so.
"One of the funniest guys ever." — Larry King